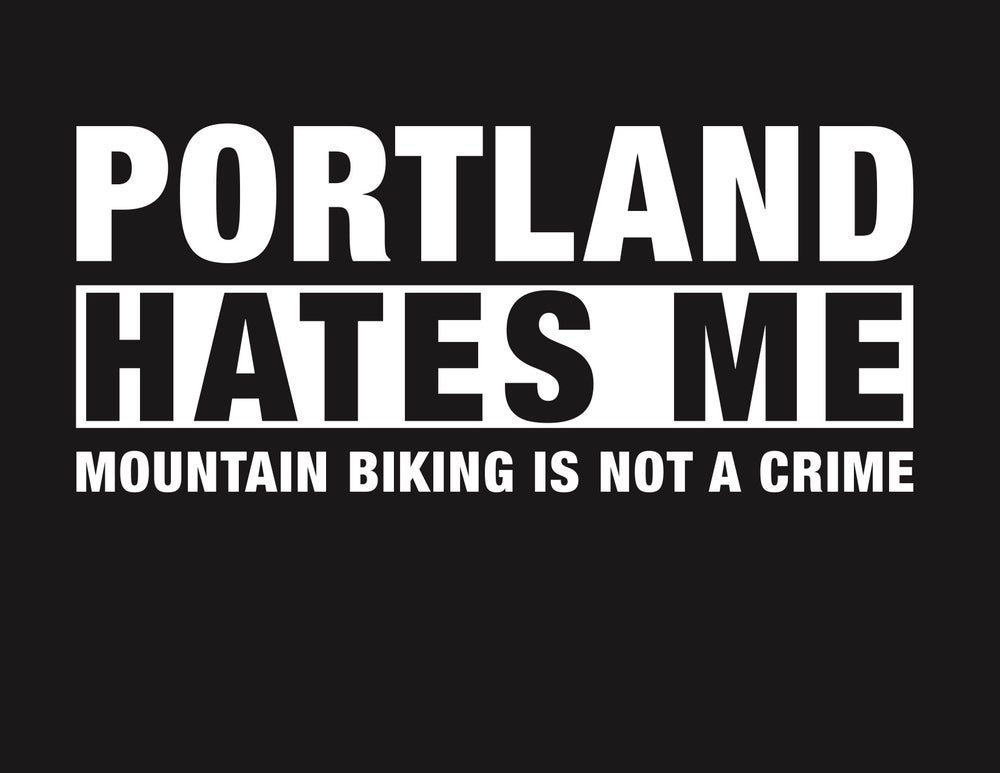 "PORTLAND HATES ME" t-shirt
$

15.00

/ Sold Out
---
UPDATE: WE ARE SOLD OUT OF ALL SIZES!!
Next Level 6210, gloss white dyed lettering on Charcoal.
The city of Portland has used it's official powers to scapegoat mountain bikers, citing whatever reasons they could to justify their recent bike ban in Riverview. What's worse, they used us as a scapegoat to cover up their own misuse of public funds. You know it's bad when the Oregonian takes sides with mountain bikes:
http://www.oregonlive.com/opinion/index.ssf/2015/03/portland_sticks_it_to_mountain.html
So buy a t-shirt and call it like it is. Portland hates mountain bikes.
Shipping: Inkbrigade in Portland is rush printing these t-shirts for us so they will be available in time for the Riverview Freedom Ride on Monday, March 16th, the first day of the City's bike ban.
If you want your shirt for the Freedom Ride, skip out on shipping costs and pick up your t-shirt at the Ride on Monday, March 16th. We'll be meeting at the top of the trail system, at the corner of SW Palatine Hill and Brugger Rd. at 4pm to show our disinterest in a political process that has shown no interest to include us. Be there.